REVIEWS
We value all of our clients more than we can say. We are very grateful to have the pleasure of working with them to reach their marketing and branding goals.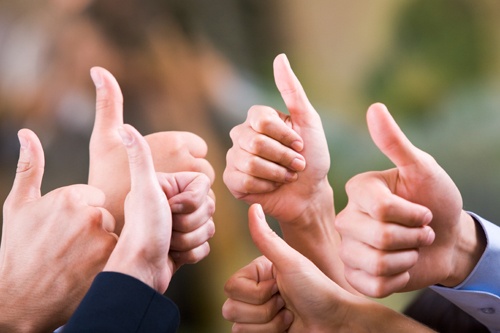 "We've been working with Tammy and the team at Speedpro for many years, helping us complete vehicle decals, wall wraps, and many other signage needs.

Speedpro was the exclusive local signage supplier for the 2016 Memorial Cup, fulfilling hundreds of signage requests. We have found them to be helpful, attentive, and on-time with anything we have brought their way.

I would highly recommend the team at Speedpro for any company looking to bring the "look" of their business to the next level."
"It has truly been a pleasure working with Speedpro Signs (Red Deer) as our exclusive visual communications partner over the past several years.  Tammy and her team offer a level of service and professionalism that is truly second to none.  With a superior product, quick production times and a remarkable level of creativity, they continue to impress with every new project.  They have played an integral role in our company rebranding and our ongoing marketing efforts.  I highly recommend the Speedpro Signs (Red Deer) team."
"We have had the pleasure of doing business with Speedpro Signs since you opened in July of 2008.  We felt it was important to share how impressed we have been with the product you have produced for us, the amazing creative advice, the actual impact to our business and the INCREDIBLE service you and your staff have provided.

It really is a great feeling to be doing business with people like you and your staff who genuinely care about providing the right product to be effective and achieve the desired results for your clients.

Our Team look forward to a long-term relationship with you, your staff and Speedpro Signs!"
"On June 16 & 17, 2009, CNIB in Red Deer, along with Stantec Consulting, hosted the first annual Walter Gretzky Golf Classic and Gala Reception.  Tammy approached one of our committee members about developing the signage for the two events.  She delivered a concept that was far beyond our expectations.  The signage she provided for our sponsors at both the Golf and the Gala was outstanding and garnered extremely positive feedback.

Creativity is Tammy's middle name.  She took a novel approach to our signage, incorporating little known facts about people with vision loss.  It proved to be a great way to educate the participants and keep their focus on the CNIB cause, while providing recognition for our sponsors.  It is a pleasure working with Tammy and Speedpro Signs.  We certainly intend to continue this very rewarding partnership.  Thank you Tammy!"
"We work with Speedpro Signs Red Deer for all our fleet vehicle wraps as well as for trade show booth items. The team at Speedpro is fantastic to work with and the resulting product always exceeds our expectations! If you are in need of any promotional material, Speedpro Red Deer is the place to go!!"
"Speedpro Signs is number 1 on my speed dial when I need a visual project completed.  From design to installation, they are true pros.  Speedpro Signs knows what they're doing and they do it exceptionally well.  No matter what size your project is, they'll make sure it gets done right.  You never have to worry as long as you're working with Speedpro Signs!"
"Tammy and her staff are consistently the best in their industry. I have dealt with Speedpro Red Deer for years now and can confidently say that they are passionate about what they do and how they serve."
Did You Know?
Speedpro Red Deer has received numerous awards for our customer service and sales over the last 10 years. Pop in and let us tell you about them!
Did You Know?
The #1 holdback to staying competitive is signage. If your signage isn't doing its job, then maybe it's time for a switch! Pop in and let us show you what's new and exciting in the industry!
Did You Know?
You've got 3 seconds to get Trade Show attendees attention
Did You Know?
Vehicle Graphics create high-impact, high visibility advertising
Did You Know?
The best vehicle design is a balance between optimum brand placement, intuitive graphics, and colour.
Did You Know?
Retractable Banners are perfect for events, big and small!
Did You Know?
Your vehicle can be the ultimate marketing machine by adding bold graphics to your car, truck or trailer
Did You Know?
98% of drivers say they notice vehicle signs
Did You Know?
One big graphic can often have more impact than multiple graphics on a trade show display
Did You Know?
Floor graphics are an excellent temporary wayfinding solution
Did You Know?
Speedpro Signs Red Deer is locally owned & operated
Did You Know?
Magnetics are a great way to utilize multiple messages on one sign
Did You Know?
We have graphic installation and product setup instructions in our resources section