RESOURCES
We have many resources to help assist with your buying decisions.
From to working with industry experts for a product, to a national network of Speedpro locations, we have the answers!
You are always welcome to call or stop by our showroom to discuss options.
We love to help!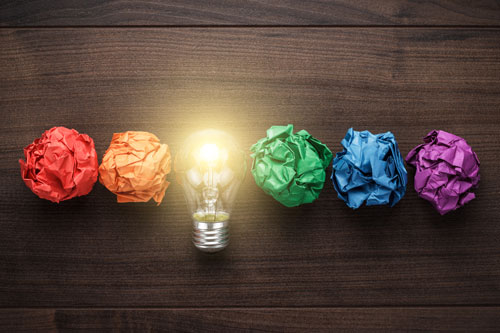 See Our Catalogue Of Trade Show Options
Did You Know?
Speedpro Red Deer has received numerous awards for our customer service and sales over the last 10 years. Pop in and let us tell you about them!
From Our Clients
Tammy and her staff are consistently the best in their industry. I have dealt with Speedpro Red Deer For years now and can confidently say that they are passionate about what they do and how they serve."
Brenda Kolasa, Visual Resolve Graphics / Kaizen-Based Success Coach
Did You Know?
The #1 holdback to staying competitive is signage. If your signage isn't doing its job, then maybe it's time for a switch! Pop in and let us show you what's new and exciting in the industry!
From Our Clients
"Speedpro …. I would like to thank you so very much for the excellent service, the willingness to do the EXTRAS, as well as the Hospitable nature of our dealings!!  Each and every time we call you, we are dealt with in a timely fashion and that is TRULY appreciated!!  Thank you for ALL that you do… and we look forward to our continued successful relationship."
Derek Crichton | Manager (Formerly) | Penhold Regional Multiplex
Did You Know?
Vehicle Graphics create high-impact, high visibility advertising
From Google Reviews
"Very Impressed with the quality of people as well as the quality of the product. SpeedPro made the whole process easy for me and they worked hard to get me exactly what i wanted in a very timely manner."
Altawest Services
Did You Know?
Retractable Banners are perfect for events, big and small!
From Google Reviews
"Speed under deadlines. Will never go anywhere else."
Propaint Canada
Did You Know?
You've got 3 seconds to get Trade Show attendees attention
From Google Reviews
"Tammy has a great team and delivers fantastic products. SpeedPro is a great asset for Red Deer!"
F. B. Andersen & Associates
Did You Know?
Your vehicle can be the ultimate marketing machine by adding bold graphics to your car, truck or trailer
From Google Reviews
"Speedpro is amazing. Not only did our signage look fantastic but Tammy and her staff are so wonderful. They were incredibly easy to work with and their service went above and beyond. I would (and have!) recommend Speedpro to anyone who needs anything printed!"
Yellow Bucket Bonspiel
From Google Reviews
"We love the signage we had made for the Red Deer Home Show Nufloors booth! The staff were great to work with and it made the process a breeze. Thanks!"
Nufloors Red Deer
Did You Know?
Floor graphics are an excellent temporary wayfinding solution
From Google Reviews
"Tammy and her team are amazing they are very professional and very community minded, I love working with them."
Walk A Mile In Her Shoes
Did You Know?
98% of drivers say they notice vehicle signs
From Google Reviews
"Always 5 star service! Great quality, the design and products have really helped my small business get noticed around the community. They have been my go to for decal work for my trucks, signs and my other promotional projects."
Express Plumbing and Heating
Did You Know?
One big graphic can often have more impact than multiple graphics on a trade show display
From Google Reviews
"Very quick, very professional-the signs we got done were EXACTLY what we had wanted. Friendly staff-will definitely continue doing business with Alyssa and the rest of the staff!
Southside, Red Deer
Did You Know?
Magnetics are a great way to utilize multiple messages on one sign
From Google Reviews
"Great work and great staff!!"
Red Deer County
Did You Know?
The best vehicle design is a balance between optimum brand placement, intuitive graphics, and colour.
From Google Reviews
"Always excellent service and quality. Thanks Tammy and team!"
Western Business Solutions
Did You Know?
Speedpro Signs Red Deer is locally owned & operated
From Our Clients
"We are pleased to have been working with Speedpro Signs over the last three years for our signage needs. Tammy and her staff go the extra mile to ensure we meet our deadlines and our signage is always of the best quality and delivered promptly!"
Erin Gobolos | Marketing & Sponsorship Manager (Formerly) | Westerner Park
Did You Know?
We have graphic installation and product setup instructions in our resources section
From Google Reviews
"Quality and price are unbeatable."
BP Mechanical